When asked about skin care advice just about any dermatologist or esthetician will likely apostolize three things: 1. Any day in any way wear sunscreen, 2. Drinking enough water is crucial for any skin type, and 3. Every woman and man should be putting vitamin C serum on their face and neck at least every morning. Unlike the other fave skincare product retinol, vitamin C doesn't cause the irritation and flakiness that retinol can. It's basically nature's nectar that most skin types can easily tolerate.
The Wizard Behind the Curtain – Vitamin C Serum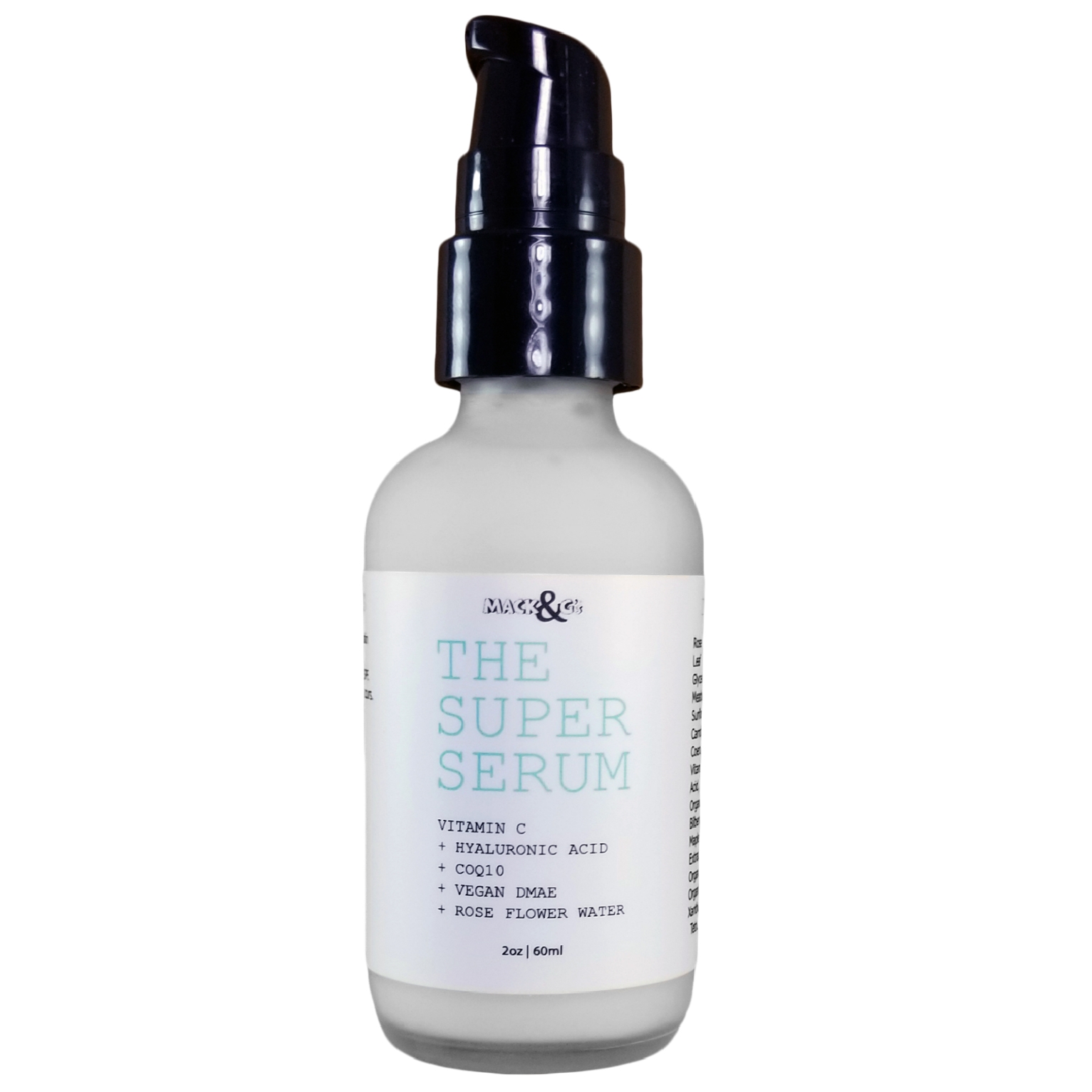 Vitamin C's most valuable trait lies in it's power as a natural antioxidant. Think of it as a fire extinguisher that snuffs out inflammation and the damages of free radicals. When formulated in a vitamin c serum like The Super Serum by Mack & G's, it sinks into skin smoothing out texture, reducing the appearance of fine lines by stimulating collagen production, and even lightening acne scars or dark circles.
At my last visit to my dermatologist I asked her for a quick one-liner for this article and she poetically replied:
Cosmetically elegant, vitamin C serum scarcely causes irritation, it plays well with all other topicals and it is the closest thing to the fountain of youth we have.
Vitamin C face serum is literally a nutrient rich smoothie for the skin. As you gently massage it onto freshly washed dry skin you'll immediately feel its light silky texture. After a minute or so your skin has already absorbed it in, and you simply follow with a moisturizer.
Consistency is key. Like beginning a weight loss or workout routine, after about 2 weeks of using The Super Serum you'll suddenly look in the mirror and notice a difference. I affectionately call this the "Oprah ah-ha moment." But instead of everyone getting a new car, they walk away with fresher, brighter, younger looking skin!