Description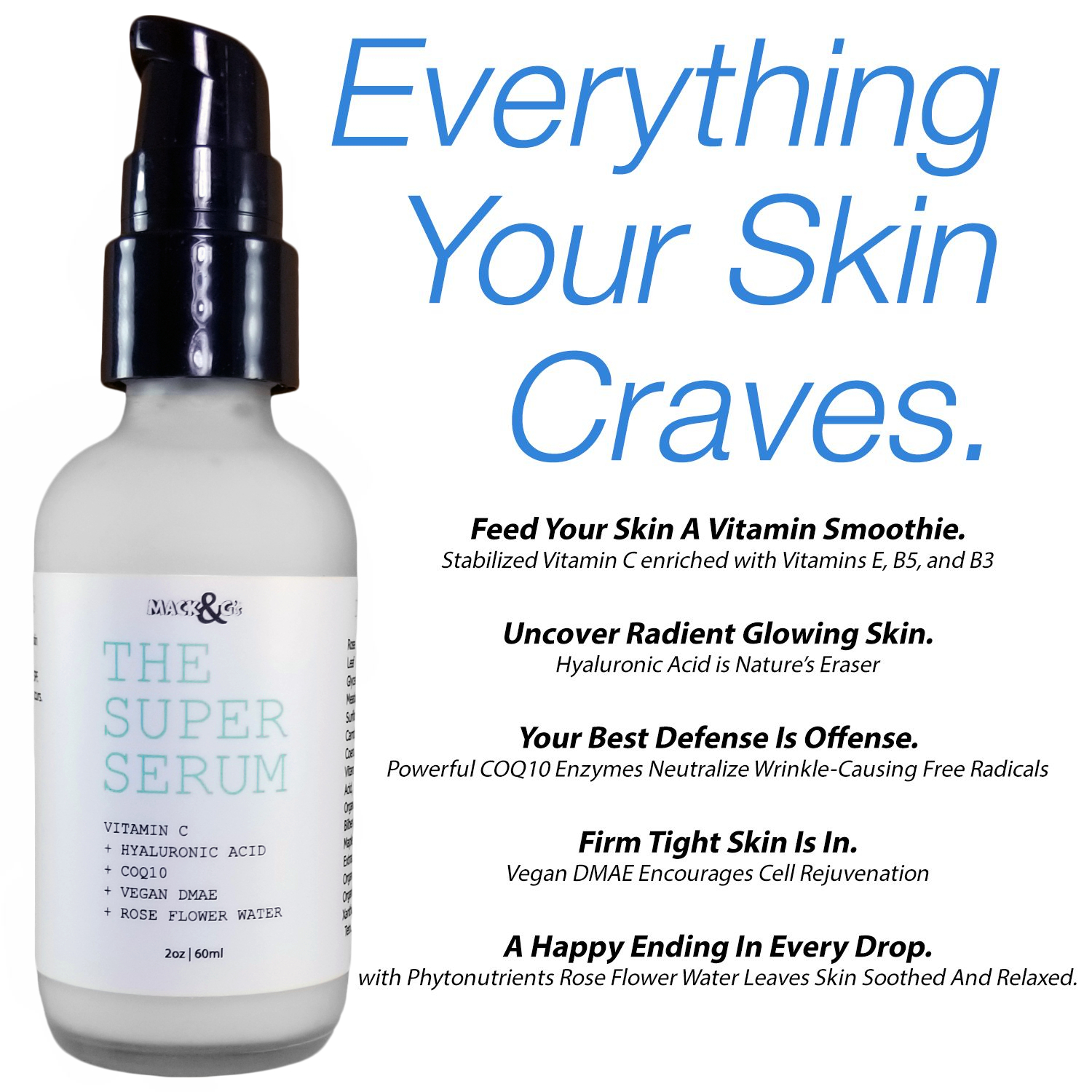 The Super Serum is literally a buffet for the skin, containing some of the most well-studied skin nourishing ingredients that have been shown to benefit tone, texture and luminosity.
Vegan, Paraben Free, Cruelty Free.
Directions For Use: Apply 2-4 drops on clean skin morning and night. Follow with WOKE Rejuvenating Facial Cream or moisturizer of choice.
*Discontinue use if irritation occurs. 
About Mack&G's™ Brand: In 1973 my parents (Mack & Gloria) began selling their handcrafted skincare, jewelry, and leather goods to friends and family. As young adults in the 1960's they embraced the hippy and bohemian cultural influences of the era. Soon Mack & G's products and potions were highly sought after at local craft fairs, flea markets, and co-ops. Mack and Gloria never sought recognition or fame. They made products wtih love and believed they had the power to touch the soul.
Decades later in a world in need of unconditional love and inspiration, Mack & G gave their blessings to bring some of their most beloved products to a new generation of discerning customers who appreciate authentic, effective, and useful products with soul.